SIMPLE
PayHub enhances your customer experience, making every transaction quick and easy. Just present a Bill ID, a Mobile Number, or simply speak to the counter salesperson at the point-of-sales for all payment transactions.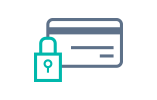 SECURE
PayHub is a secure and robust platform, allowing your customers to transact with confidence.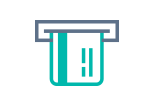 ACCESSIBLE
PayHub is the solution to financial inclusion. Our extensive partner network reaches out to rural, remote and urban areas nationwide.
Our Solutions
Reach Out To Your Customers The Easy way With Payhub
PayHub is a service aggregator, a business-to-business platform – at a SINGLE integration point. We have over 150 products and services, ranging from bill payments and subscription services to e-wallet services – all readily available and accessible to your customers. Whether it is Telco reloads or online shops wanting to collect payment, our merchant partner footprint allows anyone, anywhere a payment option to fit their lifestyle.
Our Payhub Connectivity
---